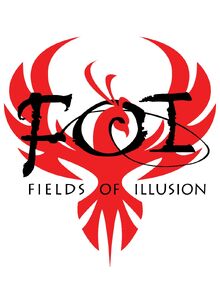 Welcome
Welcome to the Fields of Illusion wiki. Here you will be able to find everything that you need to know about the Fields of Illusion LARP, a non-profit organisation run in the southwest of England, created back in 2012. As a newly created wiki, this is currently a work in progress, however we are continuing to upload new content. Once all the major content from the game team has been added we shall be continually updating the wiki with new information based on the actions of the players and their consequences in the game world.
What you can find here
We intend to keep this up to date with a variety of information about the Phoenix Isles, the setting for Fields of Illusion Larp. Detailed descriptions of the playable races, general knowledge of local NPC factions that live close to the camp and some welcoming information about the Factions that are already camping in Brokersfield (our Players campsite)
All information will be freely to anyone who would live in the area. Should you desire, your character can know this information in game.
Our Website
For more information about the upcoming events or to find a downloadable copy of our rules. Please Click here
Community content is available under
CC-BY-SA
unless otherwise noted.